Today's style is from Zero Style.
The Tsubura style is a ponytailed style with the ponies being held in place on either side of the head by wrapped around braids. The ends of the ponies are twisted into themselves with the ends sticking out for a wilder look. The hair in front is parted on the left with swoop bangs framing the face to the jawline.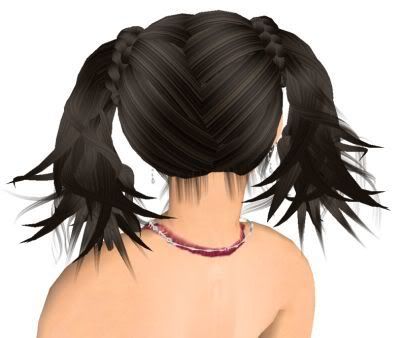 The Tsubura style costs $1000L for a 12-color fat pack, $500L for a 5-color pack, $150L for a single color pack, and the demos are $1L. The colors include: biscuit, black, blond, blue, brown, brunet, green, orange, pink, red, silver, taupe.
Skin: Gala – Pale Sultry Lustrebeam, Clothes: Rose Petal Creations – Whimsy in Rouge, Jewelry: Alienbear – Queen Nevada Set, Eyes: Gurl 6 – Silver by PopFuzz