Today's style is from Magika.
The Fgdfgs style is a pair of two banded ponytails that fall from right behind the ears down to the small of the back. Each pony has three black bands wrapped around them until the shoulders and spaced evenly throughout. From the shoulders the ponies become traditional falling down the back. The bangs are parted on the right and cross the left eye with the hair thin enough that you can still see the eye.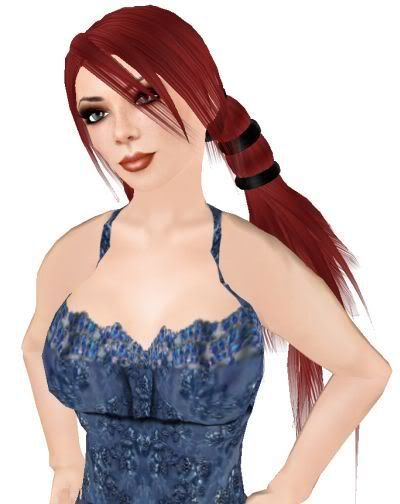 The Fgdfgs style costs $179L a color and the dmeos are free. The colors include: blue, purple, pink, red, brown, blonde, black, grey, white.
Pose: AnimaH – Fragile, Skin: LF CHAI Skin – Cream Celebrity Freckled, Clothes: A Piece of Candy – Blue Brocade, Eyes: Gurl 6 – Silver by PopFuzz, Lashes: Cake – Bedroom Lashes
This post was written by Teagan Blackthorne
Categories:
magika
Comments Off