Today's style is from Ravenwear.
The Deanna style is a bun/ponytail style with two, thick buns sitting high on either side of the crown. The ponies falling from the buns pour straight down the side brushing the shoulders along the way as they reach the tops of the thighs. The front of the face had edged Bettie-bangs that curl under slightly just above the eyebrows. Side framing pieces fall down in front of the ears and brush lightly on the cheeks.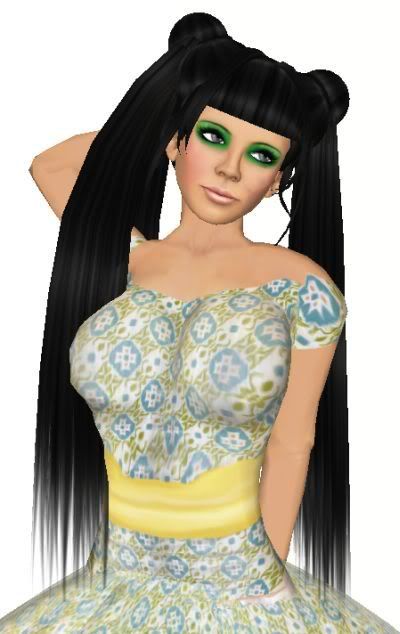 The Deanna style costs $450L for a 8-color fat pack, $75L per color, and the demos are free. The colors include: black, brown, cocoa, dark olive, ice, platinum, red, wine.
Pose: LAP – Want This(front), LAP – When I'm Alone(back), Skin: Wax Poetic – Lucky, CLothes: love, love, love – Penny Dress, Eyes: Gurl 6 – Silver by PopFuzz, Lashes: Cake – Bedroom Lashes
This post was written by Teagan Blackthorne
Categories:
ravenwear
Comments Off