Today's style is from Exile.
The Kylie style are two loosely held buns that sit on either side of the crown. A few wisps of hair escape from each bun given it a soft look. Curly tendrils fall out of each bun behind the ears slight framing the face. Thick, swoop bangs cross the face from left to right brushing slightly into the eyes.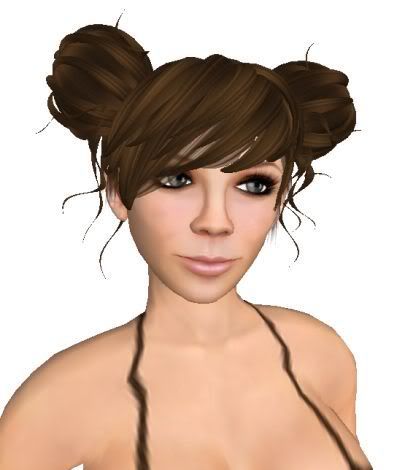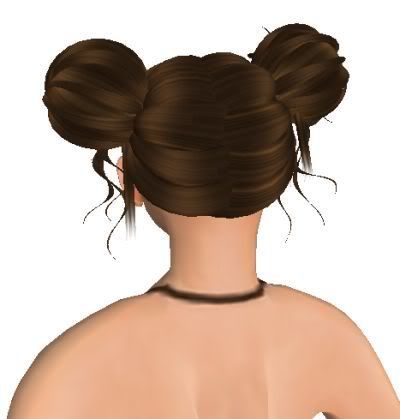 The Kylie style costs $1000L for a 30-color fat pack, $250 for a 6-color pack and the demos are $1L. The colors include: blacks(twilight,black cherry, violet dawn, blue velvet, greystone,emerald), blondes(ash, sand, snow, sahara, rekka, harlow), brown(mink, autumn, dark chestnut, chocolate, coffee, cheyanne), reds(amber, scarlet, crimson, strawberry blonde, chimera, aurburn), wild cards(astral, ocean, cotton candy, horizon, toxic), K's choice(twilight, greystone, amber, coffee, sand, blizzard).
Pose: Persona – SS04 totally casual, Skin: D-Skin – 31_E0_F0_L2, Clothes: Secondwave – Ruched Cami Chocolate Silk, Eyes: Gurl 6 – Silver by PopFuzz, Lashes: Cake – Bedroom Lashes
This post was written by Teagan Blackthorne
Categories:
exile
Comments Off